GET YOUR FREE "PPC ANALYSIS REPORT"
YES! I want to Learn more about How I can increase the sales and leads at reduced cost using Google Advertising and get personalized Google Adwords Report for my Small Business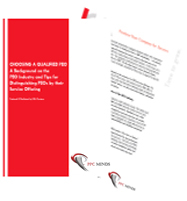 Build Profitable Campaigns with our PPC services
Are you looking to target additional customers and increase your business? We can help reach your objectives through our expert PPC Services.
PPC management is a profitable option for highly competitive keywords as it shows quick results in comparison to other methods of online promotion. Pay per Click Management allows you to get on the top of the search engines for targeted business potential keywords. While working with ads, everything can be deduced and modified in real time. It becomes highly convenient with PPC to target customers demographically or based on company's interests. The task of PPC management is quite evident but it definitely requires right exposure, right approach, and right frame of mind.
PPC Minds is determined to take your online advertising to a completely new level
We aim to continually increase your ROI (Return on Investment) by increasing the rate of clicks, lowering the cost price with effective Pay per Click management. We are very well aware of the subtle nuances of the online advertising strategies. We work on the funda of achieving results by having a perfect combination of target keyword, ad copy, sales copy, tracking and analysis to actuate what can further be done to improve the results.
It is very important to understand that what works excellent for one customer may not gel out to be the same for other. While we take care of your PPC management, we follow a customized strategy to take care of the details of your business in depth and targeted audience into account. Our custom built strategy involves:
New Account Set-up:
Daily manual bid management and consistent campaign testing are part of our management process.
Analyzing targeted keyword:
For driving right traffic to your site, keywords play a significant role. It lets to connect to the potential customers and in turn generate revenue. Our PPC management agency uses certain strategies and tools to identify keywords which can generate large number of targeted traffic. This ensures the right set of keywords is selected—based not on haphazard feeling but on systematic data-driven results. We continually track and analyze the contribution of each keyword while the campaign is live.
Effective Campaign Strategy:
Designing and Building effective campaign strategy crucial for Both Search & Content Network Advertising to attain the required results. We can develop a campaign that will increase the effectiveness and efficiency of your PPC marketing.
Bid Management:
PPC bid Management is bit complicated element of a successful campaign. Knowing maximum CPC value for a specific keyword is elementary to begin with. Our 24x7 tracking methodology amalgamated with appropriate bidding techniques help in optimizing the campaigns to the best level ensuring maximum profit with minimum investment.
Reporting:
It has been observed that some of the campaigns under do due to lack of efficient tracking can lead to unwanted results. Our efficient reporting services include: tracking the campaign and analyzing ROI- driving measurable results. Our dedicated team is focused to scrutinize every single phase of campaign to leverage extraordinary results.
Why PPC Agency like us?
PPC minds is a PPC management Agency that blends the best of technology, creativity and people to achieve a maximum return for our clients. Our approach towards work is extremely ductile and bespoke.
Our clear understanding about your requirement lets us optimize your campaigns and adapt a perfect campaign strategy to shoot your sales to an unimaginable height.
Our exclusive and excellent marketing services include market research and a clear understanding of your business, its needs, and its competitors.
Our holistic approach to PPC management focuses on the whole accounts and works to lift the health of it, to boost every aspect of your PPC marketing.
By utilizing our tried and tested PPC optimization techniques we can breathe new life into less-performing PPC campaigns.
<!--Google+-->